About Me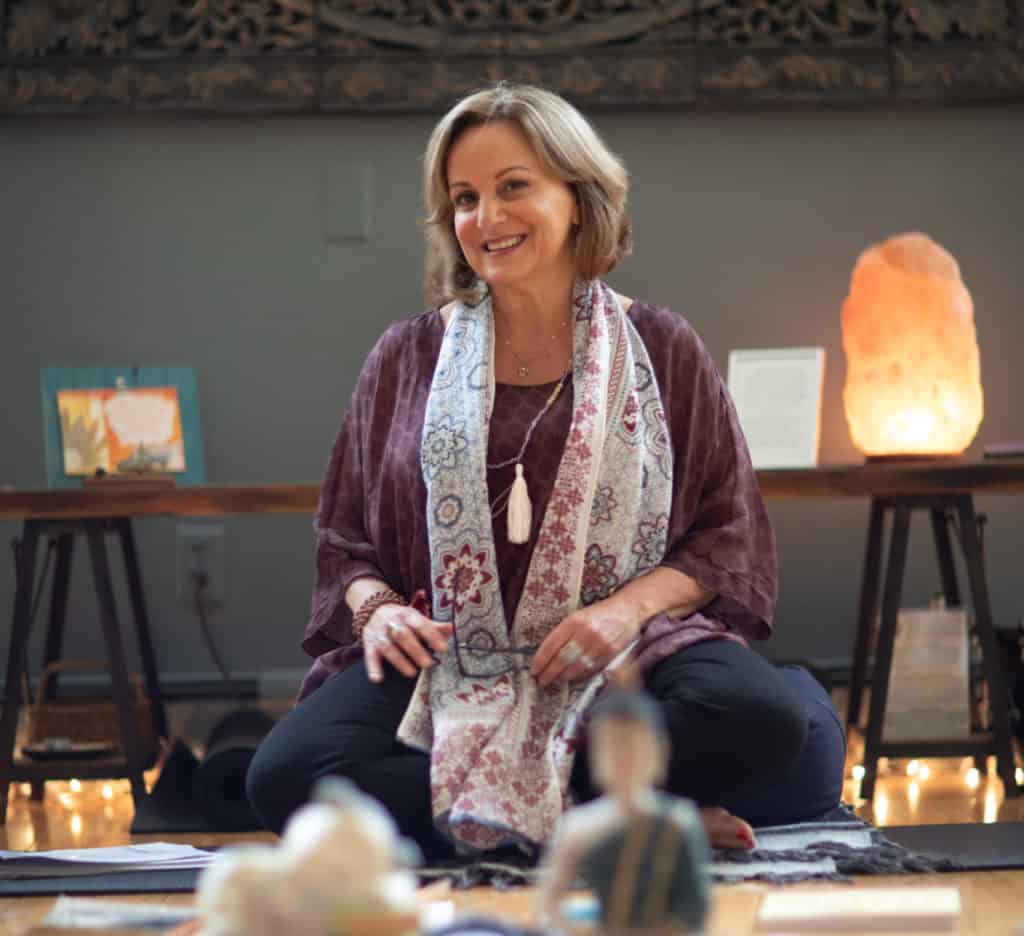 Rebecca Lyn Gold is an author, editor, writing coach and E-RYT 200 yoga teacher. She is the founder of Yogic Writing™ a practice that utilizes the philosophies and disciplines of yoga, meditation, and journaling for writers of all levels to break through resistance, uncover memories and write their life stories.
Rebecca has studied with esteemed memoirists including Natalie Goldberg, Julia Cameron, Dani Shapiro and Candace Walsh, among others. She received her E-RYT 200 yoga and meditation teacher certification through the Pranotthan Yoga School at All That Matters Yoga Center in Rhode Island, along with an additional certification in Yin yoga. She is also a graduate of the MBSR (Mindfulness Based Stress Reduction) program.
Rebecca served on the board of the Society of Children's Book Writers and Illustrators (SCBWI) and founded the first international region for SCBWI in Argentina and Uruguay. She is the author of Till There Was You: An Adoption Expectancy Journal, A Wizard Called Woz: a biography of Stephen Wozniak, How To Write It Funny with author/humorist Amy Koko, and From Your Mat to Your Memoir: Creating a yogic writing practice to find and write your life stories. Rebecca's memoir, A Friend Named Sunny Skies: A Memoir of Trauma, Healing, and the Music of James Taylor will be released in the Fall of 2020.
Rebecca Gold has been teaching and coaching writers of all ages for over two decades. She leads workshops, retreats and online programs using Yogic Writing as a tool to find and write life stories.
Email her at: Rebecca@YogicWriting.com
Do you want to hear more?
I was recently a guest on the Revelation Project podcast with Monica Rodgers. We enjoyed a lively discussion about the yogic writing practice and my personal journey. Click here or look for the Revelation Project episode #57 on your favorite podcast app:
Read what they are saying!
This challenge inspired me to write!
Definitely the best thing to come out of the coronavirus era so far (for me, that is)! I really, really want to thank Rebecca for having this challenge and inspiring me to write. I enjoyed the whole thing, and I would definitely like to keep it up."
Mark Dursin
My writing juices are flowing again!
Rebecca is a wonderful teacher! She is warm, welcoming, embracing, and encouraging of your creativity. She is non-judgmental.  I cannot say enough good things about the whole experience. I learned a lot, and my writing juices are flowing again.
Barbara Gee
Such grounding, healing, creative energy!
I'm not a "mindfulness or yoga person," but the five minutes of deep breathing, visualization, or stretching that Rebecca included before the writing really helped to clear the worries that seem to gather as soon as we open our eyes these days.  I will always remember the grounding, healing, creative energy that Rebecca helped me wrangle from all of this, and for that I will always be grateful.
Bridget Lehane
Corona Chronicles changed me…
…Rebecca's daily writing prompts were invigorating, as was each specific meditation or yoga pose before I picked up my pen. I'm a professional writer, so the last thing I wanted, really, was to do more writing. But I was intrigued.. and I'm so glad I took the leap!"
April Halprin Wayland
A great way to connect with others…
and work through the mix of grief and, ironically, joy that this whole quarantine experience brings. The prompts were always so thoughtful, and led me to new places."
Chris Vallancourt
Rebecca inspires me and reminds me that I am a writer!
Rebecca has been an inspiration to me since the first yogic writing workshop I attended, and she continues to be my inspiration to this day. She always reinforces the belief within me that "I am a writer". By complimenting my work in such an enthusiastic way, she reminds me that I have a talent for writing. I consider her a gifted writer, teacher and friend."
Barbara Fetta Moniz
This program propelled my stories forward!
Rebecca is a talented and engaging instructor and leader. Combining yoga and meditation, along with writing, was a recipe for propelling my story forward.  I highly recommend this program!
Diane Mandeville
I gained confidence and new tools to help me write my memoir!
I had never thought of using breath work or even movement alongside writing at all, ever!  Now that I have learned how to incorporate the two I can't even tell you how much nicer it is to sit at my desk and get going. Rebecca helped me do so much. I gained confidence. I gained new tools. I am ready to write my memoir now!
Cindy Arrighi
A phenomenal teacher and motivator!
Rebecca is a phenomenal teacher and motivator. She is honest, sincere and has an amazing spirit.
Vandi Triplett Montero
Connecting yoga and writing motivated both the writer and yogi in me!
Rebecca is a gifted person with so many resources to share; including her love of writing, yoga, and family.  She has motivated both the writer and the yogi in me.
Elizabeth Medlicott
Thank you, Rebecca, for directing us through this strange time…
…by giving it value and a voice through writing. I'm so happy to have these little essays to remind me of what I was thinking during this unique time. Writing is always possible…and then it becomes eternal.
Amy Goodman Wohl